Power, Courage & Wisdom Necklace and Earring Set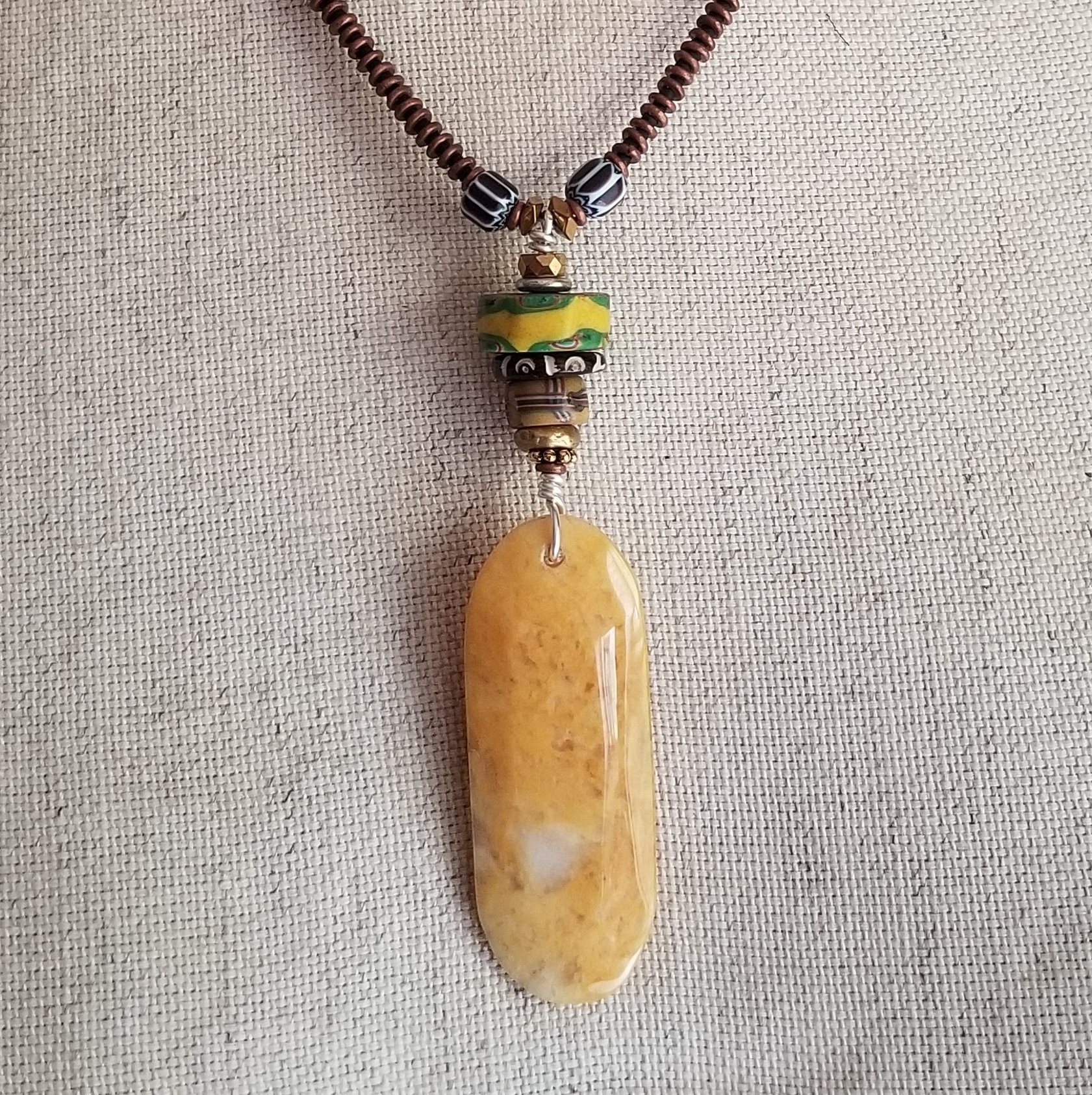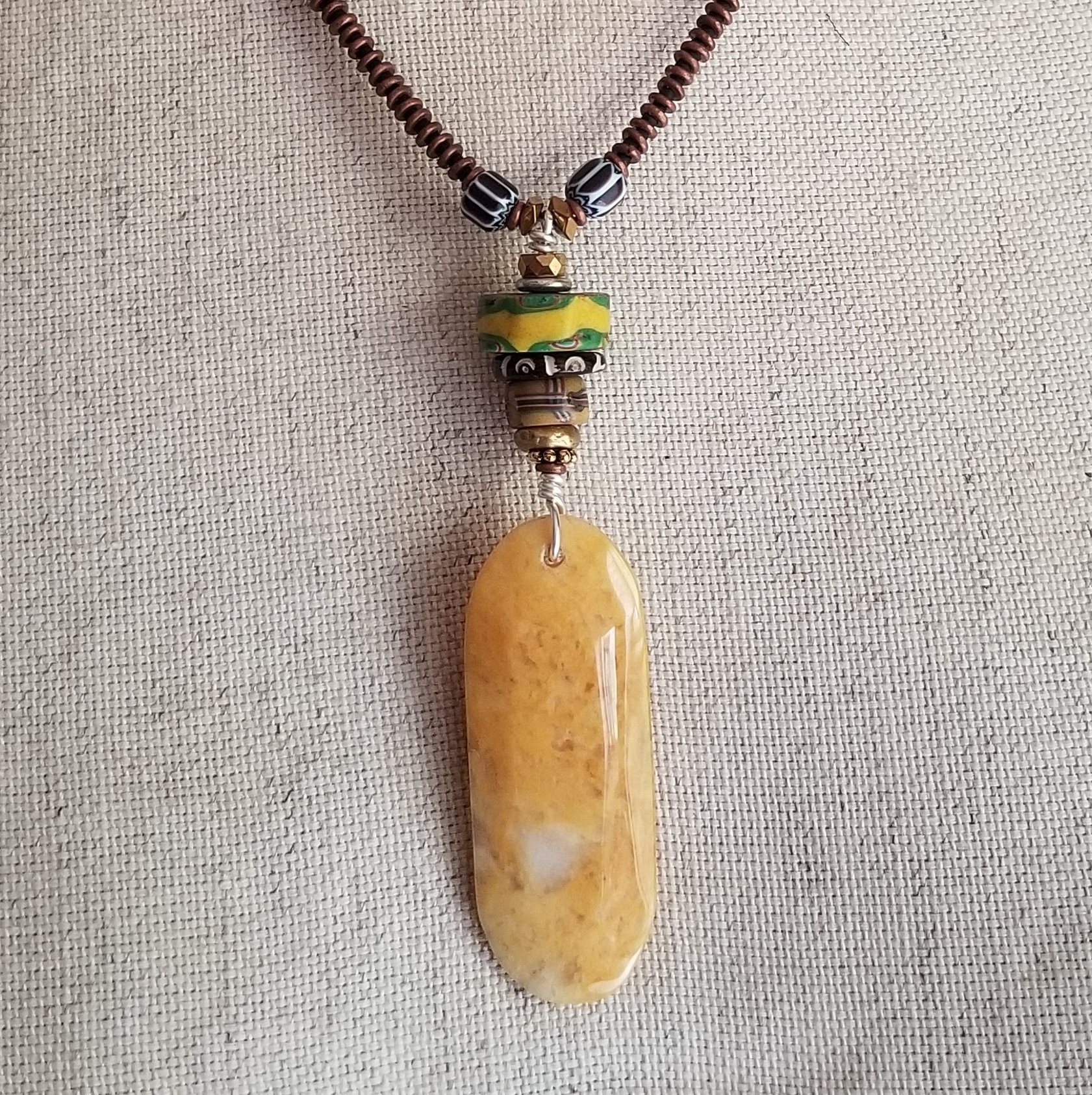 Power, Courage & Wisdom Necklace and Earring Set
The coloring is very earthy. This necklace set gives the sense of being grounded. It's the power of standing on your own two feet.
It's time to listen within and take charge on your desires.
This necklace can be worn by men or women.
Materials
Pendant is made with yellow jade with glass African Trade beads, bone, brass, pewter and copper..3 1/2 inches long.
The necklace is adorned with fresh water pearl, glass, pewter and copper. The clasp is sterling silver.
Earrings
Necklace comes with a pair of earrings with earring backs to keep them from coming out when you wear them.
Earrings are made with pewter, glass, and copper with sterling silver earwire.
Length - 19 inches around.
Handmade in my studio in Harlem, N.Y.
Turnaround: This item usually ships within 5-7 business days of order placement.