Inner Strength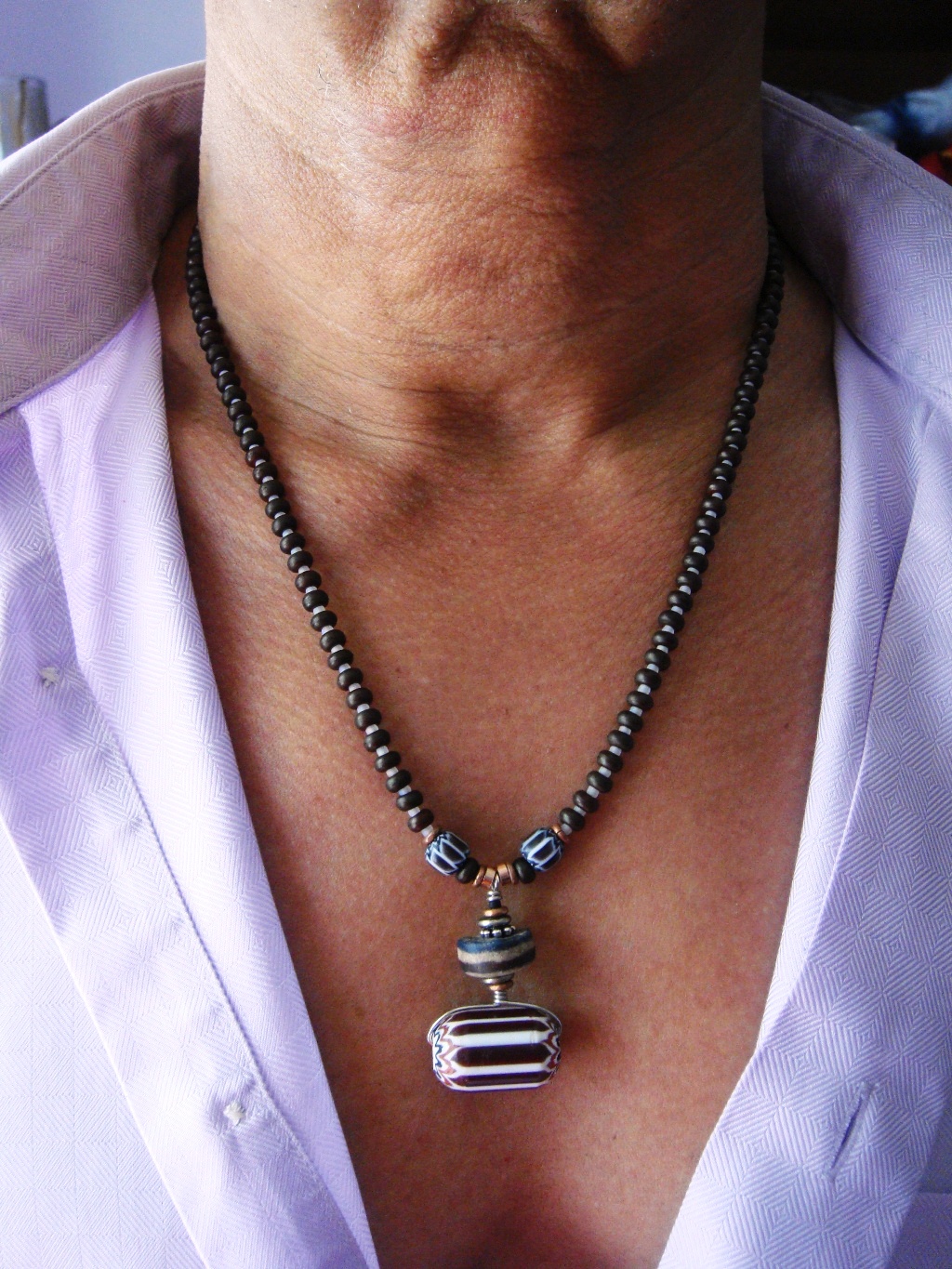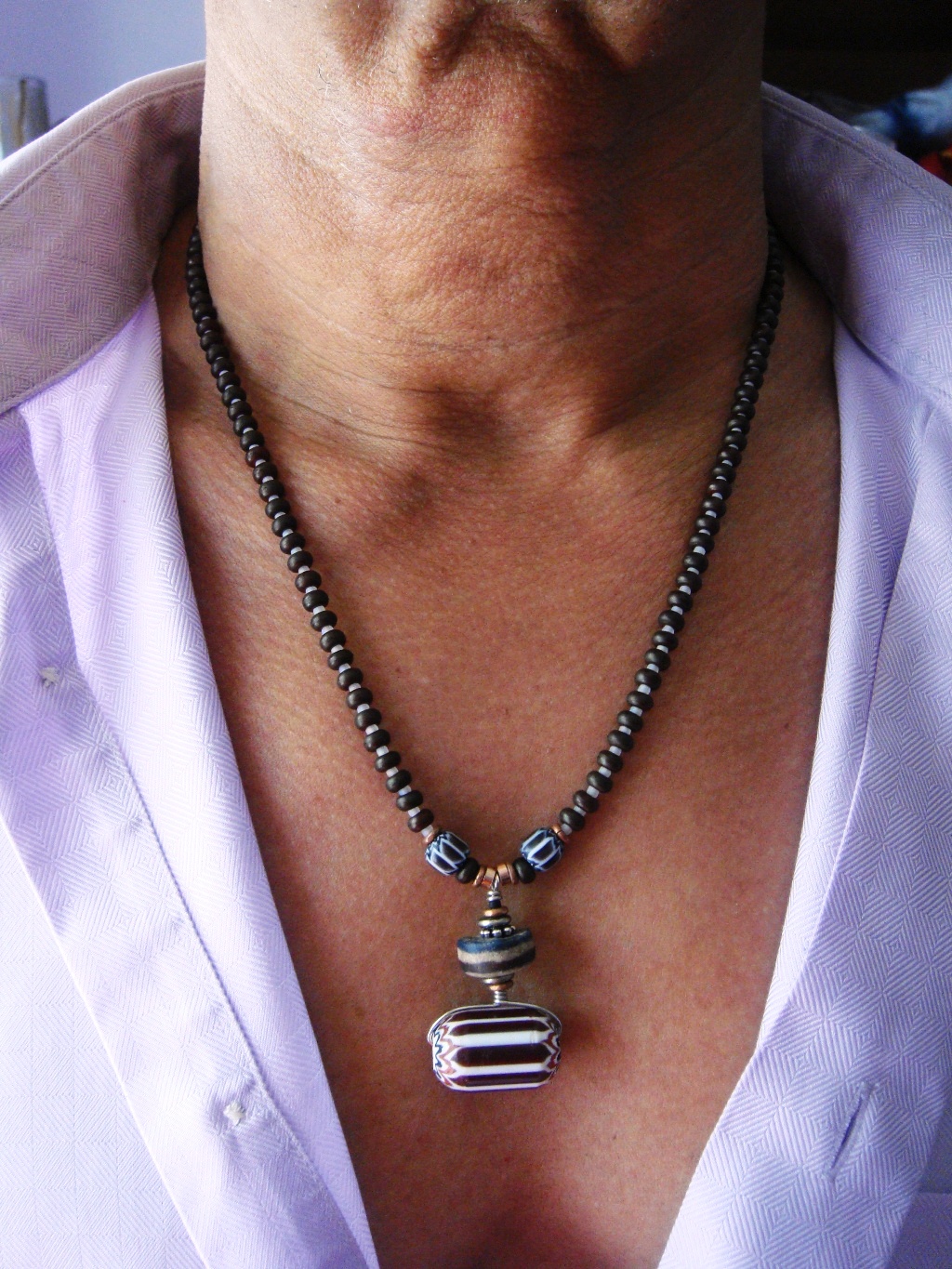 Inner Strength
When I saw the Chevron bead (the large white and brown stripped bead) I knew I wanted to create something for men to wear.
Seeing the strong design of the bead I knew it would be the main focus of the necklace.
This necklace is a symbol of Inner Strength and Inner Wisdom. When you have the Strength to follow your Inner Guidance, you are on The Path.
'Chevron beads are very popular collectors' items and they are still highly valued in present-day West Africa, where they continue to be worn for prestige and ceremonial purposes, and occasionally buried with the dead. In addition to Italy, today chevron and rosetta/star beads are manufactured in India, China and the United States.'
-Wikipedia
Materials: Glass Chevron bead, copper, pewter, tinned copper wire, African Trade Bead Japanese small seed beads, brown 5mm bead, sterling silver clasp
Necklace is 20 inches round.
*The photos of the necklace on the body may not be the necklace you picked. It's to show approx where it falls around the neck.