Inner Strength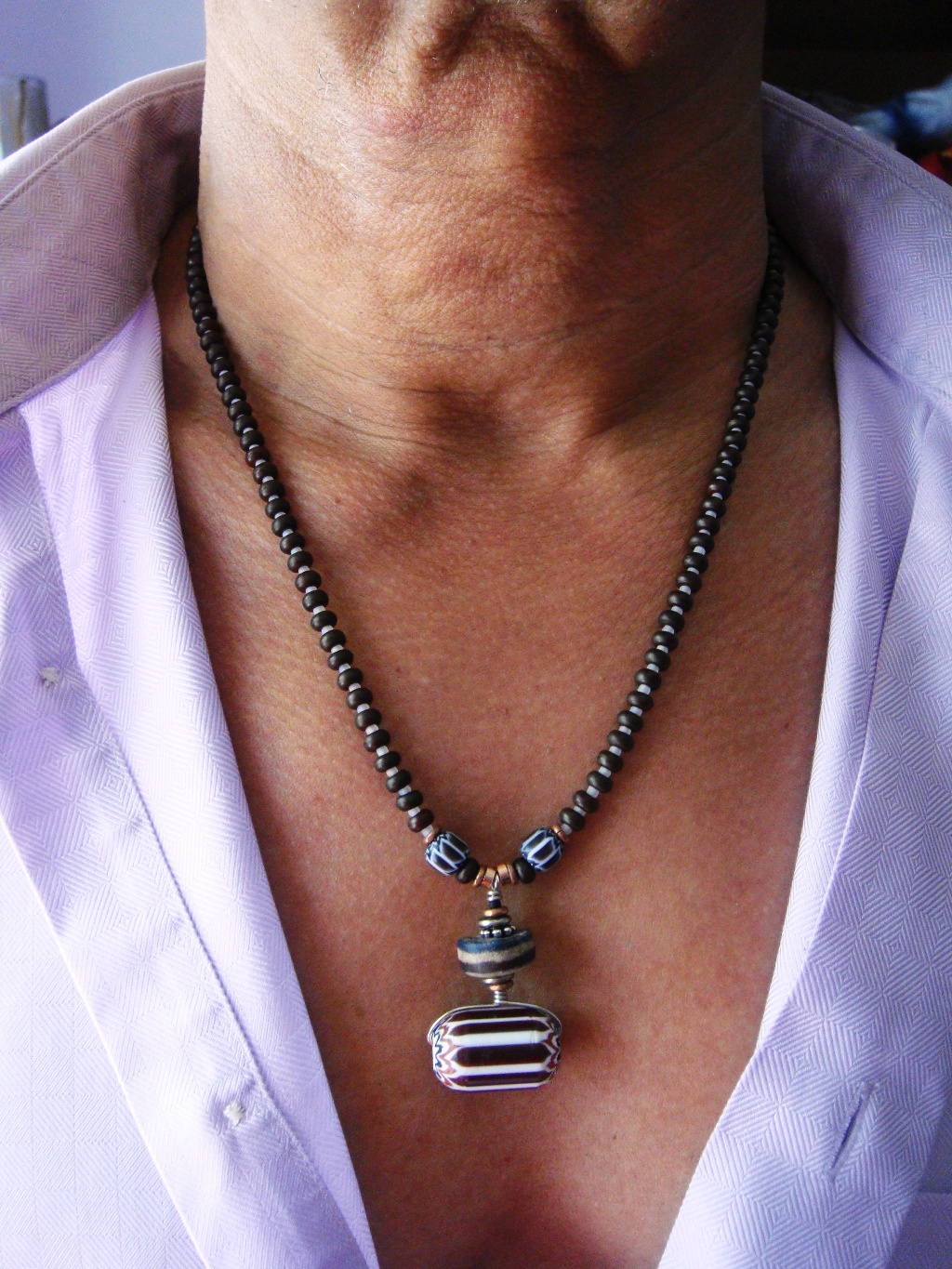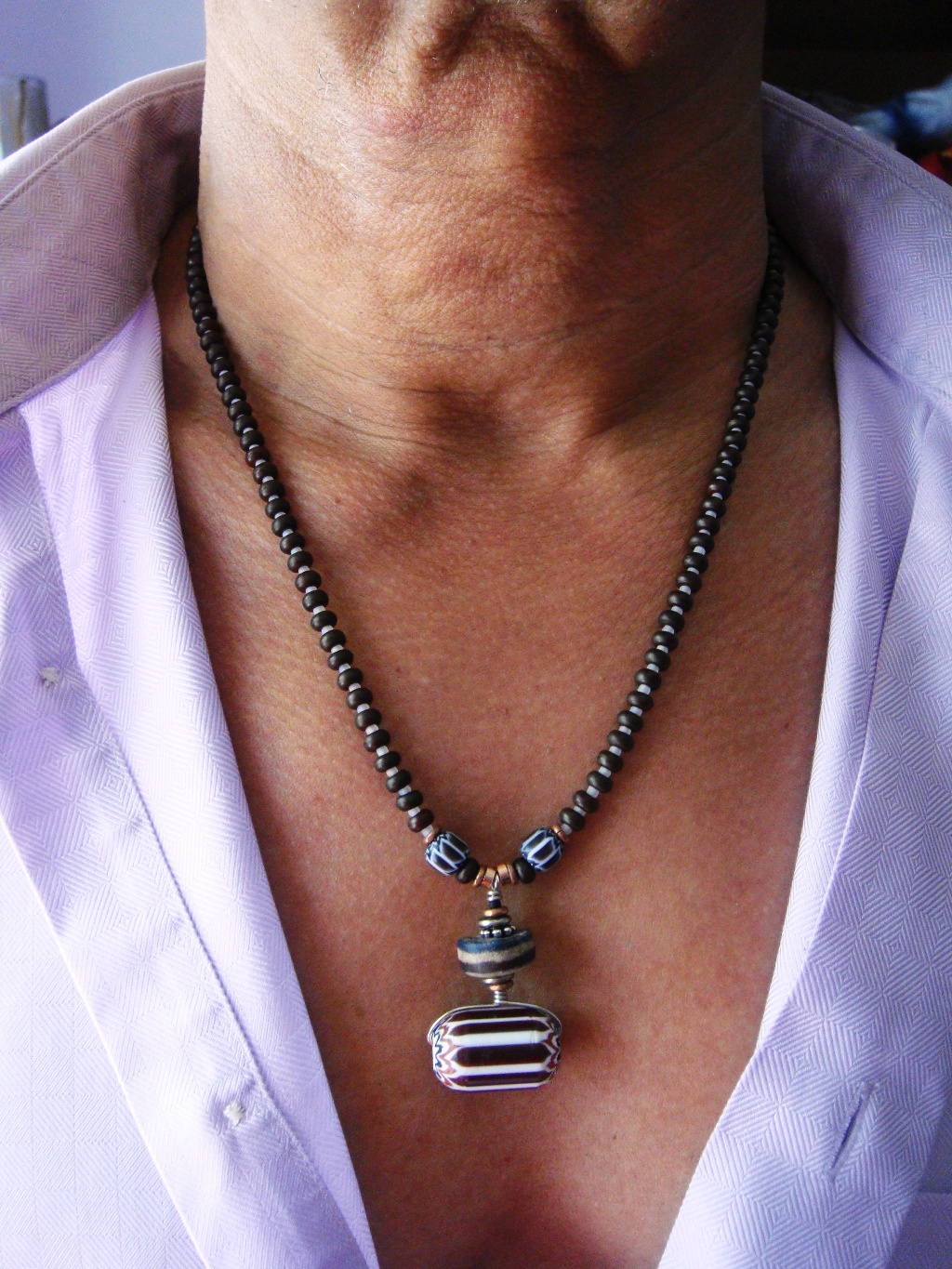 Inner Strength
When I saw the Chevron bead (the large white and brown stripped bead) I knew I wanted to create something for men to wear.
Seeing the strong design of the bead I knew it would be the main focus of the necklace.
This necklace is a symbol of Inner Strength and Inner Wisdom. When you have the Strength to follow your Inner Guidance, you are on The Path.
Materials: Glass Chevron bead, copper, pewter, tinned copper wire, Japanese small seed beads, brown 5mm bead, sterling silver clasp.
Necklace is 20" round.
*The photos of the necklace on the body may not be the necklace you picked. It's to show approx where it falls around the neck.